Instant Gratification
Photo: http://az616578.vo.msecnd.net
There's something ultimately satisfying about walking into an electronics store and buying a new television, PC, laptop, phone, etc. and then getting these things home so that you can begin having fun with them. This kind of
instant gratification
is satisfying in so many ways that it makes people look forward to doing it again and again. Not all products and services are tangible however and sometimes we pay for things we can't actually touch, see, or take home. Online marketing is an excellent example of an abstract service that some may find hard to get or remain excited about. This lack of excitement stems mostly from the fact that persons can not hold their marketing campaigns in their hands or take them home and tinker with them. Persons whom hire a firm to handle search engine optimization for them need to keep in mind that there is plenty to be excited about when it comes to online marketing, even though there is no physical product to hold or look at.
Order Out Of Chaos
Photo: omggroup.net
Online marketing came into existence shortly after people obtained the tools that allowed them to build websites at home. The internet of the late 90's was flooded with extremely similar websites as well as sites that all used keywords in nefarious ways to fool Google and other search engines into ranking them in spots they didn't belong in and for things they had nothing to do with. A good example of this was websites selling t-shirts using adult entertainment related keywords to draw attention to itself. As this practice grew in prevalence Google stepped up it's efforts to ensure that internet searches yielded only relevant results. As Google continued reforming it's search engine and how its results where determined
SEO
was born.
In it's nearly 2 decades of existence online marketing has evolved along side Google and the needs of businesses everywhere. Internet market campaigns have exposed businesses of all sizes to broader audiences and helped them grow and expand in ways not possible before their advent. The fact that search engine optimization isn't a graspable product should never dissuade a business owner from starting or continuing a campaign. Additionally online marketing drives traffic to a business' website and can increase turnover. This should be enough to convince business owners to remain upbeat and excited. Online marketing is a lot like planting crops in that you put your money and hard work into sowing the fields now and reap big benefits down the line once the crop grows and matures.
Social Interaction
Photo: mediabistro.com
Another invigorating aspect of online marketing campaigns is social media optimization and management.
Social media
websites like Facebook, Twitter, Instagram, and the like all allow a company to connect, communicate, and speak directly with both it's current and prospective clients. There are still a great deal of business owners and managers who don't yet see the value in having a heavy presence across social media networks but those numbers continue to shrink as more and more become educated in all things social media. These days any business that wants to be taken seriously will build a rapport with it's clients through these sites promoting deals, products, and interacting with its audience.
Still Not Excited?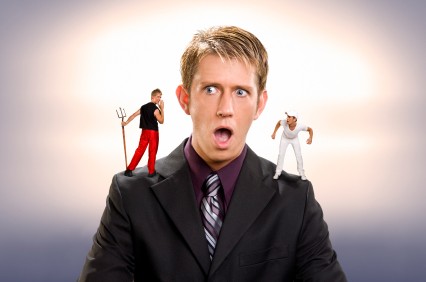 It's not actually that difficult.
Photo: expertbusinessadvice.com
If getting your business' website exposed to a larger audience doesn't excite you and more turnover and profit seem like a blasé concepts then perhaps online marketing isn't for you or your business. Keep in mind however that while you allow your website to wallow in online obscurity your competitors continue to run their online marketing campaigns and are pulling your potential customers over to their websites.
Photo: s-media-cache-ak0.pinimg.com
~Scott Jarvis (President, Next Evolution Online)
Phone: 714-820-9935
Website:
www.nextevolutiononline.com
Email:
info@nextevolutiononline.com